1CON literally pursues on delivering every possible service needed to customers. Therefore both our engineers and RnD department, are getting equipped and upgraded in monthly basis, either in equipment or personnel, so 1CON gets full potential to Serve customers the best way!
We constantly enrich our Services portfolio
As mentioned, we try to offer  the most up to date unique  professional services, complying the demanding ICT field. Therefore our services portfolio is getting enriched in monthly basis. Visit this page frequently and stay tuned for everything new, we have to offer periodically!
Professional & Managed Services
Hyper-V, VMWARE, KVM, XEN Virtualization Deployment & management
Having a virtualization management strategy is very important to a successful move to the cloud. With cloud adoption guided from 1CON you get the best of every hypervisor platform available.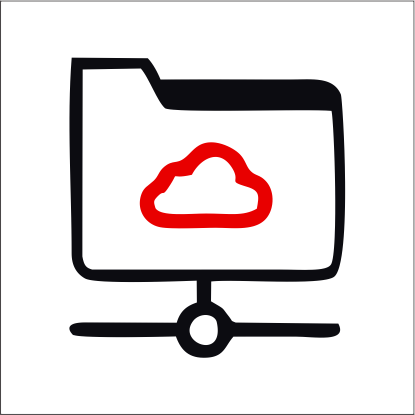 1CON Managed Services help you operate your infrastructure more efficiently and securely. Leveraging services and a growing library of automations, configurations, and run books, 1CON can augment and optimize your operational capabilities in both new and existing environments.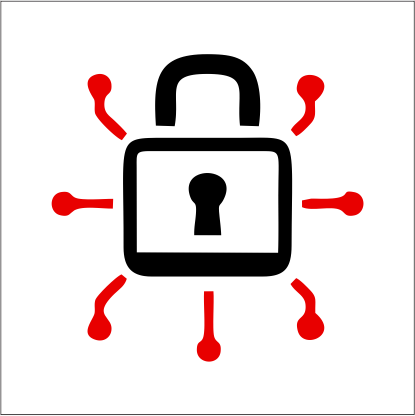 Active Directory Management
Active Directory management comprises a wide range of tasks, including setting up your domains and forests, keeping your AD organized and healthy, properly managing Group Policy, and ensuring business continuity with a comprehensive backup and recovery process.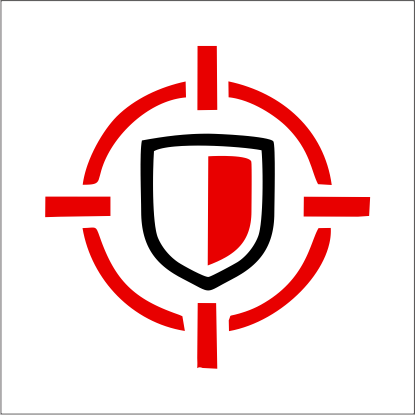 Prevent attacks that start with bots and evolve into fraud. We focus on the technology professional first and foremost. We know what makes you tick and can help you navigate the security technology landscape by providing IT security solutions you can trust. Security solutions that help you do your job better.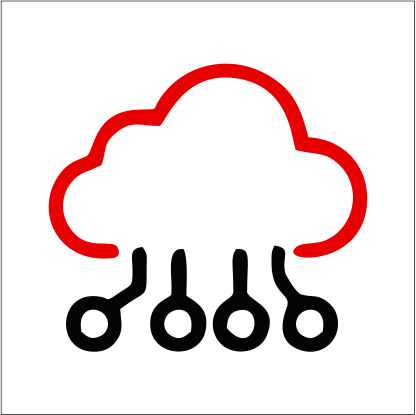 Your endpoints are only as powerful as the network that supports them. The backbone of every business is a complex infrastructure that provides storage, computing power and connectivity to your entire organization. We manage all aspects of your network deployment to deliver secure, agile equipment, to every business location.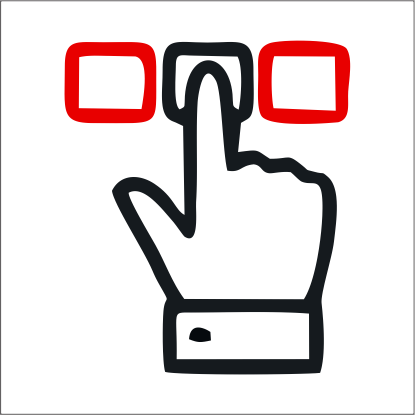 Systems and Infrastructures Optimizations
It is critical to have a well-defined IT infrastructure optimization strategy to avoid over or under-investment. However, choosing the right approach to optimizing your infrastructure can be a challenging task. You need an experienced technology partner as 1CON to design, plan for and implement an optimization and transformation plan.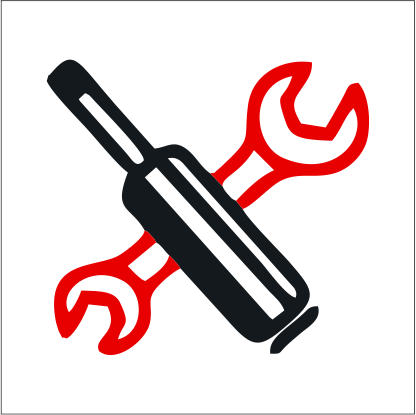 We provide end-to-end support for all your personal technology needs.
Businesses and retail users support services are conducted at strict time frames in individual level within your company, so you get the beat service to withstand the demands pressure. Whether it's the installation of a new Server, router, firewall, monitor, printer, or their repair, 1CON is your company.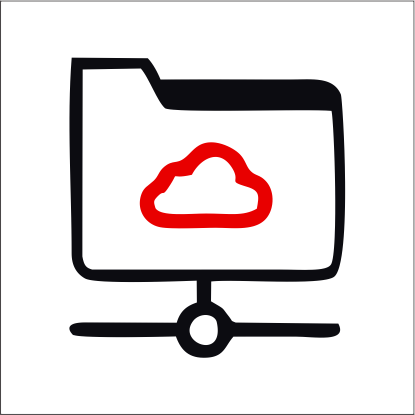 Duties, responsibilities and functions. An IT assistant helps with time and daily management, of servers, routers, firewalls, access points, printers, NAS, Backups and many more. The role of a personal assistant can be varied, such as managing, repairing, configuring, restoring etc. inside your everyday IT complexity.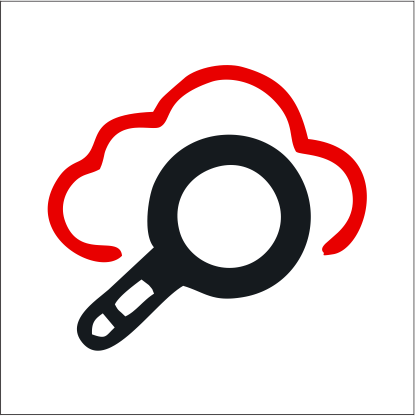 Website & Search Engine Optimization (SEO)
You should build a website to benefit your users, and gear any optimization toward making the user experience better. One of those users is a search engine, which helps other users discover your content. SEO is about helping search engines understand and present content.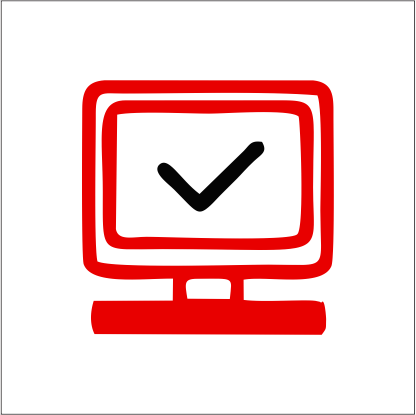 Select from any of our industry-leading website templates, designer fonts, and color palettes that best fit your personal style and professional needs. 1CON will create the best professional internet image of yours.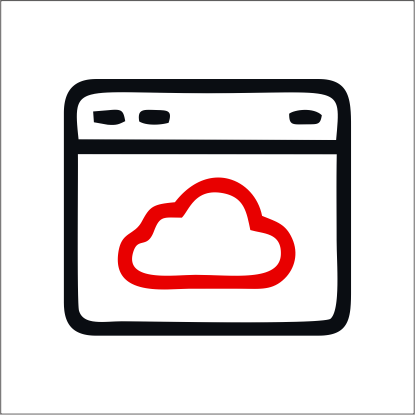 Experience blazingly fast web hosting in an end to end NVMe infrastructure, with 99.9% Uptime and 24/7×365 Support!
1CON is one of the largest website hosting providers and powers lots of business websites. High-performance infrastructure for static/dynamic websites and data analytics.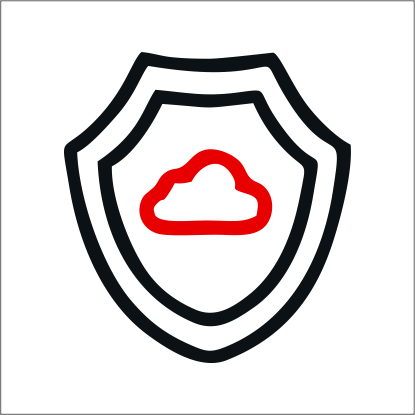 We offer website protection and security hardening services for all business types. You can protect your websites, web applications and web servers, against the increasing website hacking threats. you are able to pick an additional Firewall, a Web Application Firewall (WAF), a Proxy or a combination of them, by just picking what fills your needs.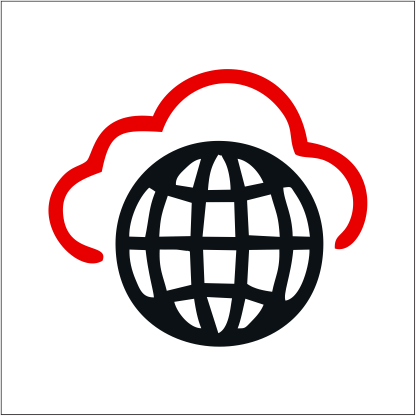 It all starts with your domain name. Register affordable domains so you can build websites, create custom email addresses and many more. At 1CON, we make it easy & inexpensive to get the domain you want, fast.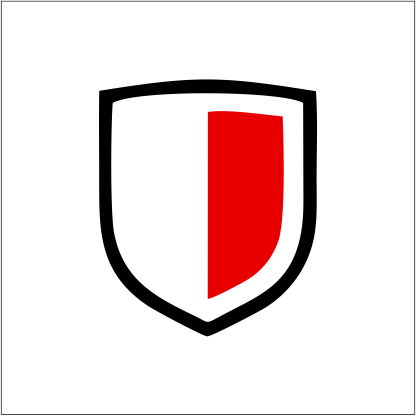 SSL certificates are what enable websites to move from HTTP to HTTPS, which is more secure. They create a secure digital tunnel that blocks hackers and thieves from seeing usernames, passwords, credit card numbers and other valuable data. Purchase yours from 1CON now, even for FREE .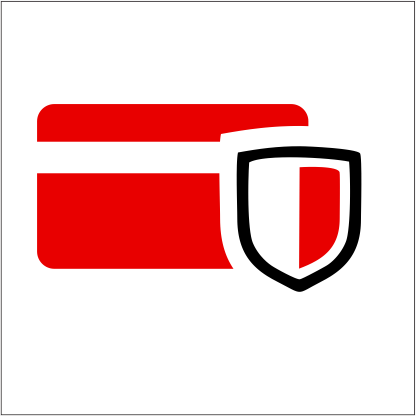 Create with 1CON an online store with all the tools you need to build, manage, and grow your business. Set up your online store platform with 1CON is as easy as ever before. Get it fast, inexpensive and reliable, with no hidden fees and as professionally as you deserve.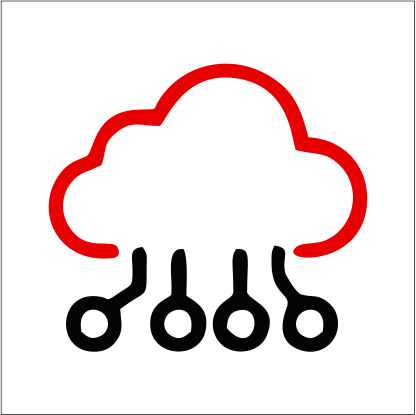 Get now the fastest and most reliable DNS services. Either your infrastructures relay on IP v4 or IP v6, you need a reliable and FAST DNS service, so you get the full potential of internet speed and SEO. Secure your sensitive applications and websites, with an additional layer of protection. Trust 1CON io get the best sollution for your needs.
Unified Communication & Collaboration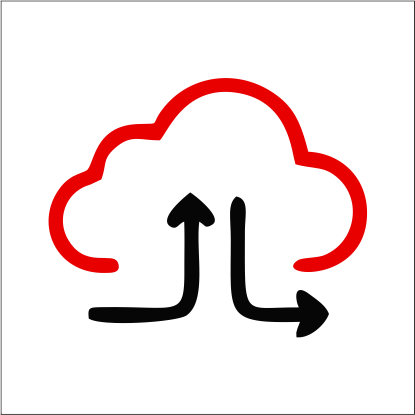 Whether you are looking for a new business phone system, we offer a large range of unified communications systems, tailored to small, medium and large businesses. Deployed in half a day, using PBX server hosted by software, without excessive hardware facilities occupying space, with low setting cost, strong expandability, rich media function, excellent call quality, conference and other functions, its a necessity.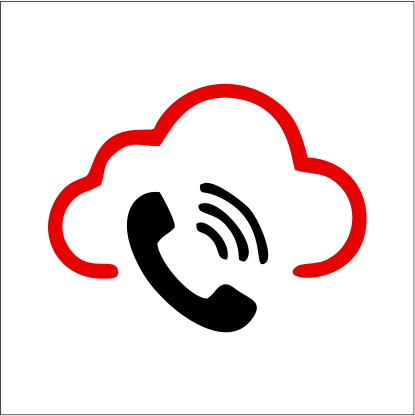 ASTERISK, GRANDSTREAM, 3CX & hybrid deployments
From startup to enterprise, every company has different needs. Weather you need simplicity, high scalability, high availability or cost flexibility, there is always a different suggestion and brand, to choose. Deployments based on GRANDSTREAM, 3CX or even core ASTERISK can support multiple and diverse clients. Come to 1CON and get even Hybrid solutions, including Asterisk, Microsoft Teams, Skype for Business and more, in the same deployment.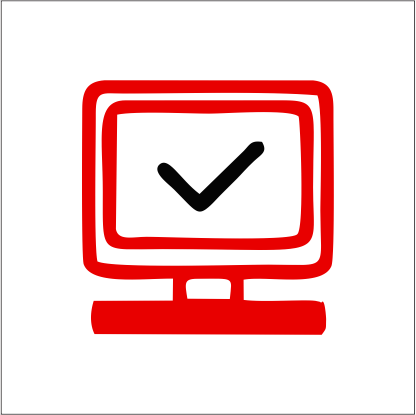 Welcome your users as if you've known them forever with personalized greetings, before they're connected. With custom Interactive Voice Response (IVR), you can bridge the gap between your telephone and your representatives, to smooth out the customer experience. Create a custom IVR mapping according to your rules to dynamically route calls to the right person. Come to 1CON to create the appropriate messages and rules  so you prioritize important callers and manage your queue in real time.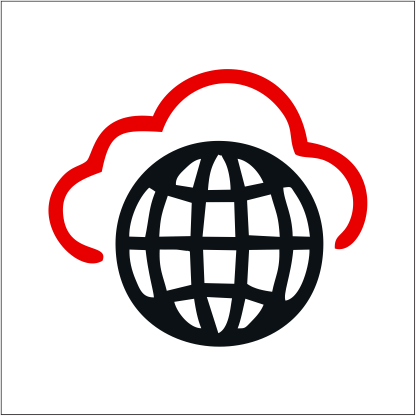 Multichannel VOIP & SIP registration TRUNKS
Quality SIP trunks, from globally licensed carriers, for all your business telephony needs. Multi-Channel SIP Trunks up to 120 channels per Trunk, depending on your internet connection bandwidth. Get better voice quality, while connecting to your customers and choose any Country of presence, either for your headquarters or your branches around the globe, with VoIP business phone service with Carrier Grade Quality.
Security System Solutions & Cybersecurity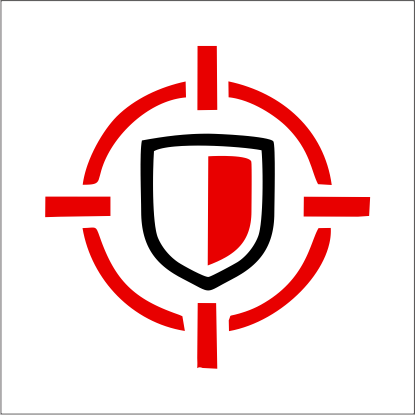 1CON goes far beyond vulnerability scans. Get a fully customized penetration test, to identify the level of technical risk. The maximum impact of a successful cyber attack is the main target of our demonstrated testing approach. A complete analysis of the threats to your business by our experts, by breaking into applications and networks, help protect your business by understanding and eliminating threats before they reach your door.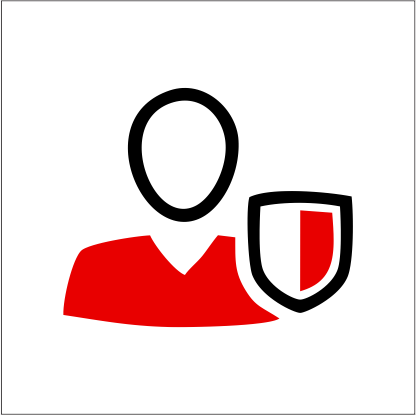 Red Teaming attacks are custom tailored, targeting your company's assets, using any adversarial mean available, as from an outsider perspective.
Purple teaming is a security methodology in which red and blue teams work closely together to maximize cyber capabilities through continuous feedback and knowledge transfer, to verify that current defensive infrastructure is prepared for known threats.
Select which teaming matches your needs, and ask for our participation.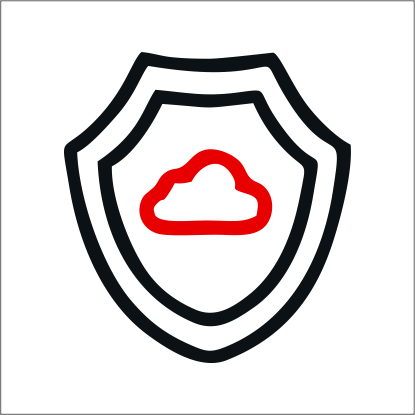 GDPR compliance preparation
Have you been prepared for the GDPR? 1CON GDPR compliance checklist goes one step further and begins your preparation for actual compliance. Comply with privacy laws and protect your business from fines with our guidance. Use our GDPR compliance checklist and guidance, so plan your organization's data privacy so you are able to secure your organization, protect your customer's data and avoid costly fines for non-compliance.
Social engineering or "Human Hacking" attacks is the term of psychological manipulating people, to trick and exploit human error, forcing them into making security mistakes, so they give up valuable confidential or sensitive information, including passwords, bank accounts information, private data, company data and more. Trust 1CON to guide and protect your internet presence, via your social profiles security strengthening, your protection levels, your password policy or even your biometric equipment.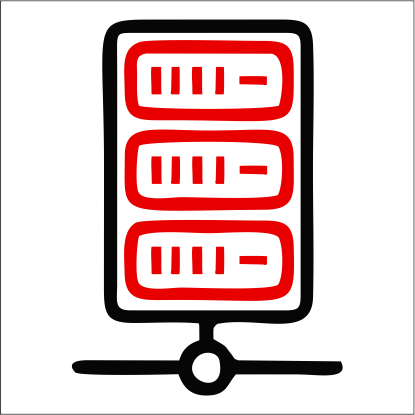 Dedicated Bare Metal & Virtual Cloud Servers
Bare Metal servers hardware is 100% dedicated hardware configuration for your projects. Without virtualization, overallocation or neighbors on your server, you enjoy all the resources of your Bare Metal cloud. A cloud server is powerful virtual infrastructure that performs application & information processing storage. Cloud servers are created using virtualization software to divide a physical (bare metal) server into multiple virtual servers, so you are able to achieve maximum scalability and resilience as per your needs. Pick from 1CON either solution fulfils your needs the best way.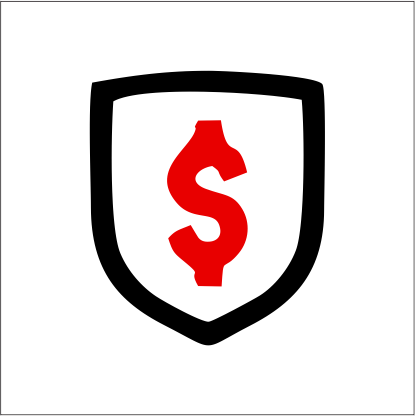 ERP, CRM & Databases Cloud Servers
Optimized for applications like ERP, CRM, Databases and more, our Bare Metal or Virtual Cloud Servers, accelerate IT responsiveness & ensure business resilience and continuity. All servers are based in ultrafast NVMe storages to outperform every possible need. Let 1CON build your standalone system, your private cloud or even your Cluster, so you get all the benefits you want to acomplish. Spread your Cloud infrastructures around the globe for Disaster Recovery reasons or CDN, so you not only ensure a faster experience to your users, but also avoid site crashes in the event of traffic surges by distributing bandwidth across multiple servers, instead of allowing one server to handle all traffic.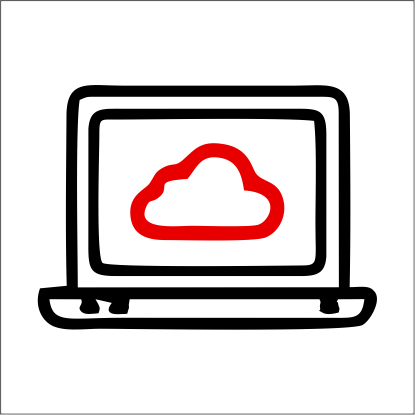 Virtualized Infrastructures
High availability is the key word. A virtual infrastructure allows for instantaneous backup of information in the event of a disaster. By reducing the risk of data loss, you prevent added costs associated with recovery after a critical system failure. By decoupling physical hardware from an operating system, a virtual infrastructure can help organizations achieve greater IT resource utilization, flexibility, scalability and cost savings. Choose 1CON Virtual suggestions if high resiliency is your first priority.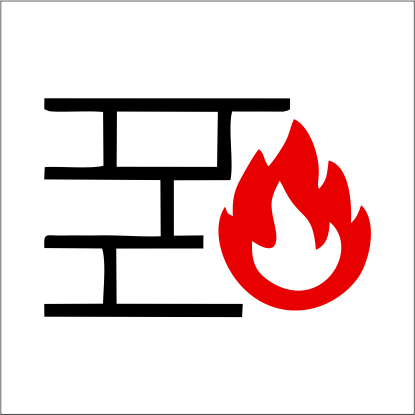 SAAS & Next Generation Firewall Deployments
SAAS & Next Generation Firewalls are software-based, cloud deployed network devices, designed to secure an organization's network and its users on cloud or even on premise, and stop or mitigate unwanted access to private networks. They are designed for modern business needs and sit within online application environments. Some Benefits of the Cloud Firewall include availability, performance management, secure access parity, migration security, scalability, extensibility, identity protection and more. Also you can securely connect multiple branches via VPN. Pick with 1CON the best solution for your Protection needs.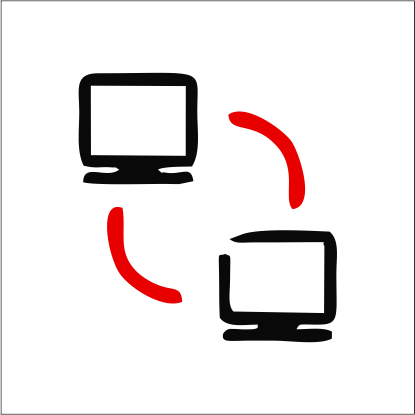 Backup reliably. Recover effortlessly. Replicate efficiently. Business Continuity is the master phrase. Shield your business operation against crises with 1CON Business Continuity Services (BCS). Full system backup all your systems, with our cloud options. Backup your Microsoft SQL, MySQL, PostgreSQL, Azure SQL, Amazon RDS SQL Databases at a glance. Backup different directories of multiple systems. Set your desired backup retention period and retain as many backup versions you need, so you are able to sleep well. Get as much Backup Storage needed to satisfy your needs. Contact 1CON to get the best desizion maching your needs.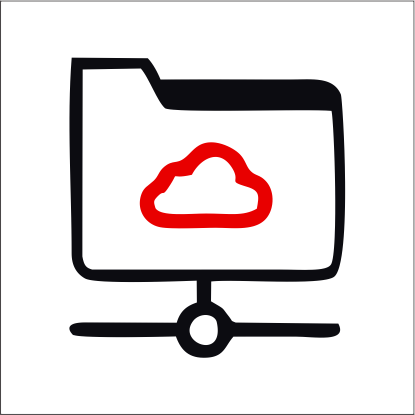 Cloud-based storage services for your business, all running on multiple infrastructures, so you pick the best solution for your needs. Store any amount of data & retrieve it from within your interconnected servers hosted in us, as often as you like, from our safe, low latency, secure & flexible Cloud-based storages. Our cloud storage services maintain and manage our customers data and makes that data accessible over secure networks, usually via VPN or Static IPs. Most of these services are based on a utility storage model. We offer flexible, pay-as-you-go pricing and scalability.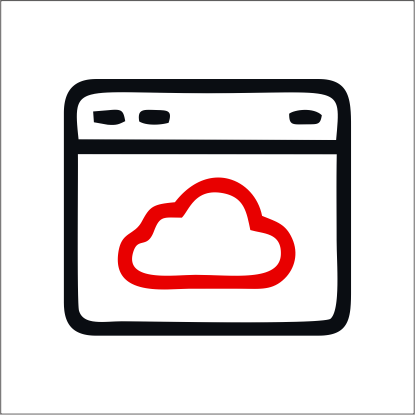 Our dedicated per customer Web Cloud Servers are pooled, centralized server resources hosted and delivered over the Internet and accessed on demand by multiple users. Web Cloud Servers can perform all the same functions of a traditional physical server, delivering processing power, storage and applications but with better scalability and resourse management. Our dedicated per customer professional Mail Cloud Servers, simplify the management of business emails in a per customer centralized mail infrastructure. Our mail server solution provides a powerful, scalable hosted messaging platform for SMTP, POP amd IMAP services, offering stability, un-surpassed management and speed.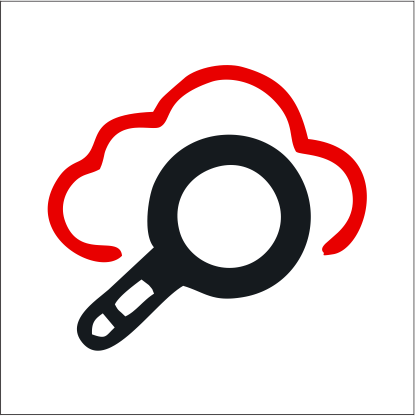 Choose 1CON server monitoring solutions for operating Always-On services. Monitor all layers of your cloud and even inhouse deployments, by tracking the health and performance of servers, hosts, network devices, containers and serverless functions. Prevent infrastructure costs from ballooning in the cloud, with the Enterprise-Class server monitoring, delivering Real-Time Analytics & Smart Alerting. 1CON server monitoring is boosting team collaboration by allowing multiple user access so they can work more closely and simultaneously. Monitor your entire IT infrastructure, from simple to complex, Windows & Linux, small to big, receive alerts & insights of servers, intranets, websites, from a single management GUI.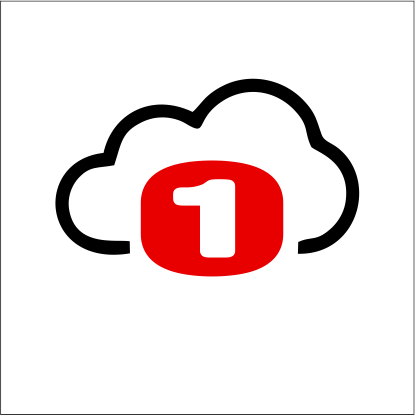 Cloudify with 1CON and adapt new technologies like cloud applications and business process automation, so you optimize securely your productivity and market growth
Just the right choice in the Cybercrime era, to Prevent and Protect your most valuable data assets!